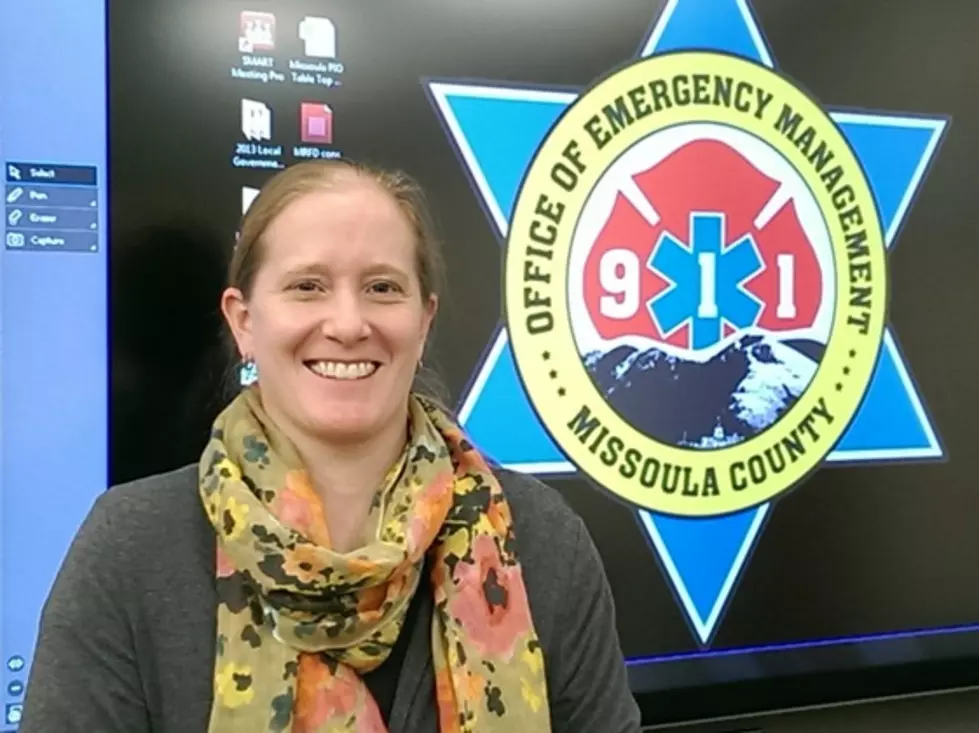 Missoula County announces New Office of Emergency Management Director
Photo courtesy of Missoula County
Today Missoula County announced a new Office of Emergency Management Director. Adriane Beck has been working as OEM's Deputy Director since 2013 and comes with many years of emergency response experience.
"The former director was offered the opportunity to become the Chief Operations Officer for Missoula County creating a vacancy within our department. This morning, I met with the commissioners and it's official!" Beck said. "I've been with Missoula County as the Deputy Disaster Emergency Services Coordinator within the Office of Emergency Management since January of 2013."
Beck said in addition to continuing some of her old duties, many new tasks evolved from her promotion, too.
"We'll continue to oversee the disaster and emergency services portion of the OEM and function as the DES coordinator in times of disasters or emergencies, but also help facilitate the planning process, and manage the emergency operations plans that are currently in place and keep them up to date for the city and the county," Beck said. "Also, we will oversee the management of the 9-1-1 center here."
The OEM Director is in charge of coordinating emergency management programs and services provided by the 9-1-1 communication center and disaster and emergency services.
Missoula County Commissioner Bill Carey said Beck's expertise and tenure with Missoula County perfectly aligned with the position's requirements.