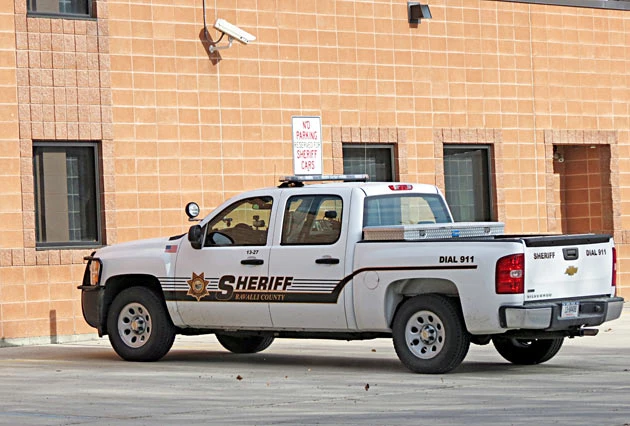 Ravalli County Sheriff's Office Adjustments
Ravalli County Sheriff Department vehicle. (KLYQ, Townsquare Media)
Ravalli County Sheriff Steve Holton announced changes to operation of the department due to the COVID-19 outbreak. They include:
The main Sheriff's lobby and Detention Lobby will be restricted to 4 people at a time.
No public fingerprinting until further notice.
Civil processes, concealed weapon permits, offender registration and other paperwork will be handled on an Appointment basis. The Appointment number is (406) 375-4060. Appointments can be made from 6 a.m. to 5 p.m. Monday-Thursday and Friday from 8 a.m. to 7 p.m.
Non-emergency reports should be done on the phone. Call (406) 363-3033.
The Jail Diversion Office will be limited to 2 people at a time.
Twice-a-day breath tests for 24/7 program have been suspended. Those on the program are monitored with remote breath and CAM bracelet tech.
Ravalli County Detention Center is open by appointment 8 a.m. to 5 p.m. Monday through Friday.
Sheriff Holton said, "The Ravalli County Sheriff's Office will continue to operate and provide public safety resources to the community. This pandemic is a new test and different than what we are used to as a community. That said, in every emergency or disaster that has happened in Ravalli County we respond as a community. I have watched as people once again reach out to their friends, families and neighbors and take care of each other, and I am confident that it will continue."