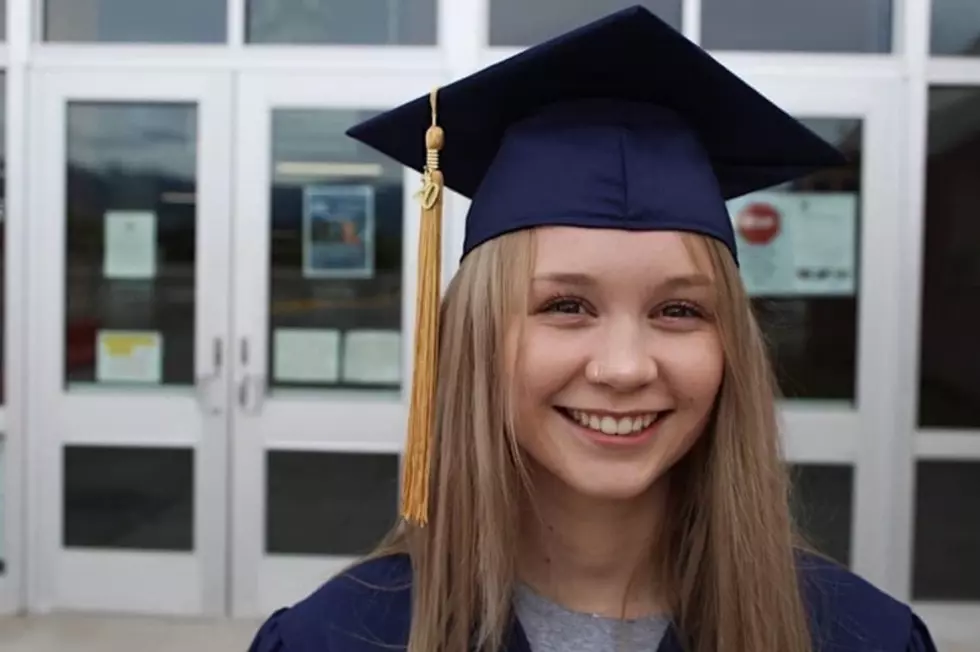 We Are Celebrating Missoula's Class of 2020
Natalie, Big Sky High School
Our buddies at Townsquare's Missoula stations Alt 101-5, 96.3 The Blaze, 94.9 KYSS FM and 107.5 Zoo FM are celebrating Missoula County Public School's Class of 2020! In this time of a worldwide pandemic, they're letting our Missoula high school seniors know that the community appreciates their accomplishments, and wishes them the very best of luck in their next chapter of life. These students have had their final year of public school cut short, had precious time with their friends ripped away, missed prom, and felt the disappointment of not being able to finish the athletic season that is so near and dear to their hearts. And they've faced the challenges and disappointments of a worldwide pandemic with dignity and maturity, and for that, we congratulate them.
If you're a graduate, or have someone in your family who is graduating from high school, share their information with us. We're creating a Class of 2020 Digital Yearbook, and will have a live broadcast of the Missoula Class of 2020 Graduation Ceremony on our 4 radio stations on Saturday, June 6th. The names of every graduating student who participates will be read. Note, this is NOT an official Missoula County Public School graduation ceremony broadcast. Instead, The stations will have their own commencement speech, and will be announcing only the names that are submitted through our form available by clicking on the following link.
Plan a celebration for your Class of 2020 graduate(s) and join Alt 101-5, 96.3 The Blaze, 94.9 KYSS FM and 107.5 Zoo FM by tuning in for a special Graduation Ceremony on June 6th. You can listen live on any of their websites, mobile apps, your smart speaker, or just the good 'ol fashioned radio.
READ MORE: 50 resources to help you educate your kids at home