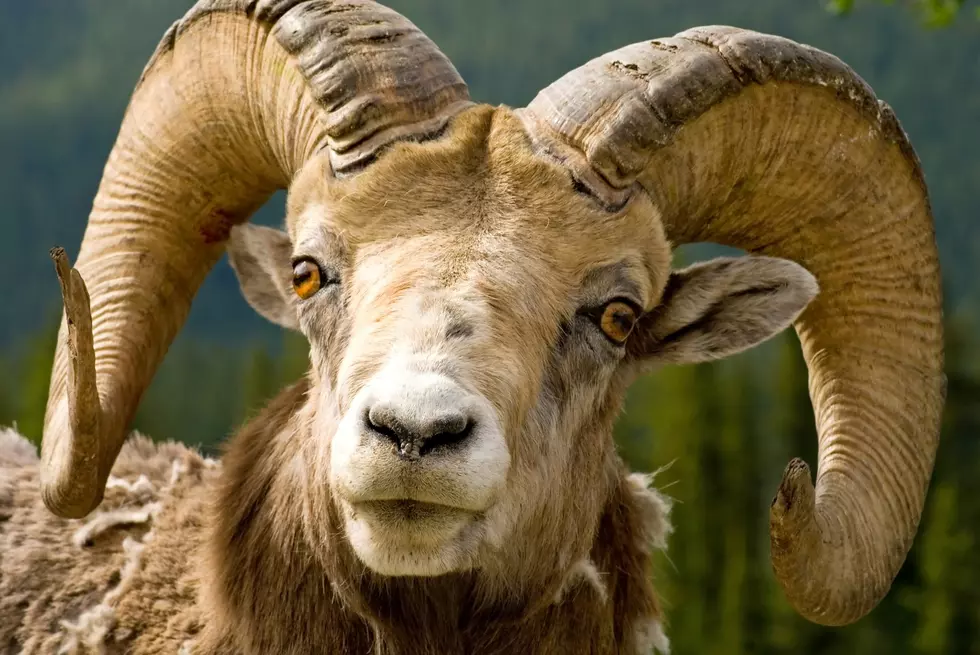 Why 26 Bighorn Sheep Were Moved From Flathead's Wild Horse Island
Image courtesy of Getty Images
Let's see. How to put this delicately. How about, when you live on a small island there's probably not too much else to do?
Let's go with that and tell you that overpopulation was the driving force behind the relocation of 26 bighorn sheep from Flathead Lake's Wild Horse Island. And it sounds like the critters may be in for some major habitat adjustments.
This past week, staff from Montana Fish, Wildlife & Parks and partnering organizations  released 26 bighorn sheep into the Tendoy Mountains as part of a new effort to re-establish a wild sheep herd there. The sheep — 19 ewes, five rams and two lambs — were captured from Wild Horse, as sheep numbers have grown past management objectives. Each of the sheep had healthy body conditions when they were successfully released.
During capture work, Montana FWP staff outfitted the adult and yearling sheep with GPS collars. These collars will provide daily locations of the sheep that will help biologists monitor their movements, habitat use and survival in the Tendoys. The goal in the next one to two years is to release a total of 60 sheep in the Tendoys to establish a self-sustaining bighorn population there. Bighorn sheep are native to the Tendoy Mountains and many other mountain ranges in southwest Montana. Really cool Native American pictographs  are evidence of historical sheep presence. By 1940, however, bighorn sheep were gone from the Tendoys, likely due to unrestricted hunting and disease.
It sounds like quite a lifestyle change, moving from a beautiful lake island. The Tendoy Mountains are a small mountain range northwest of Lima in Beaverhead County. The mountains are a subrange of the Beaverhead Mountains, part of the Bitterroot Range. The highest point in the range is Dixon Mountain at 9,674 feet. We hope the children make new friends quickly.
LOOK: The least obedient dog breeds